In a continued effort to heal my digestive system and my leaky gut from years of taking proton pump inhibitors (prilosec), I've decided to add smoothies into my diet.
This is the thing, I've tried smoothies in the past and did not like them.  It was a texture issue for me.  My blender was not strong enough to blend the smoothie well and drinking a drink that has small chunks of kale and spinach is not pleasing at all.
So, I bit the bullet and bought myself this….  I bought it at Walmart for $89.00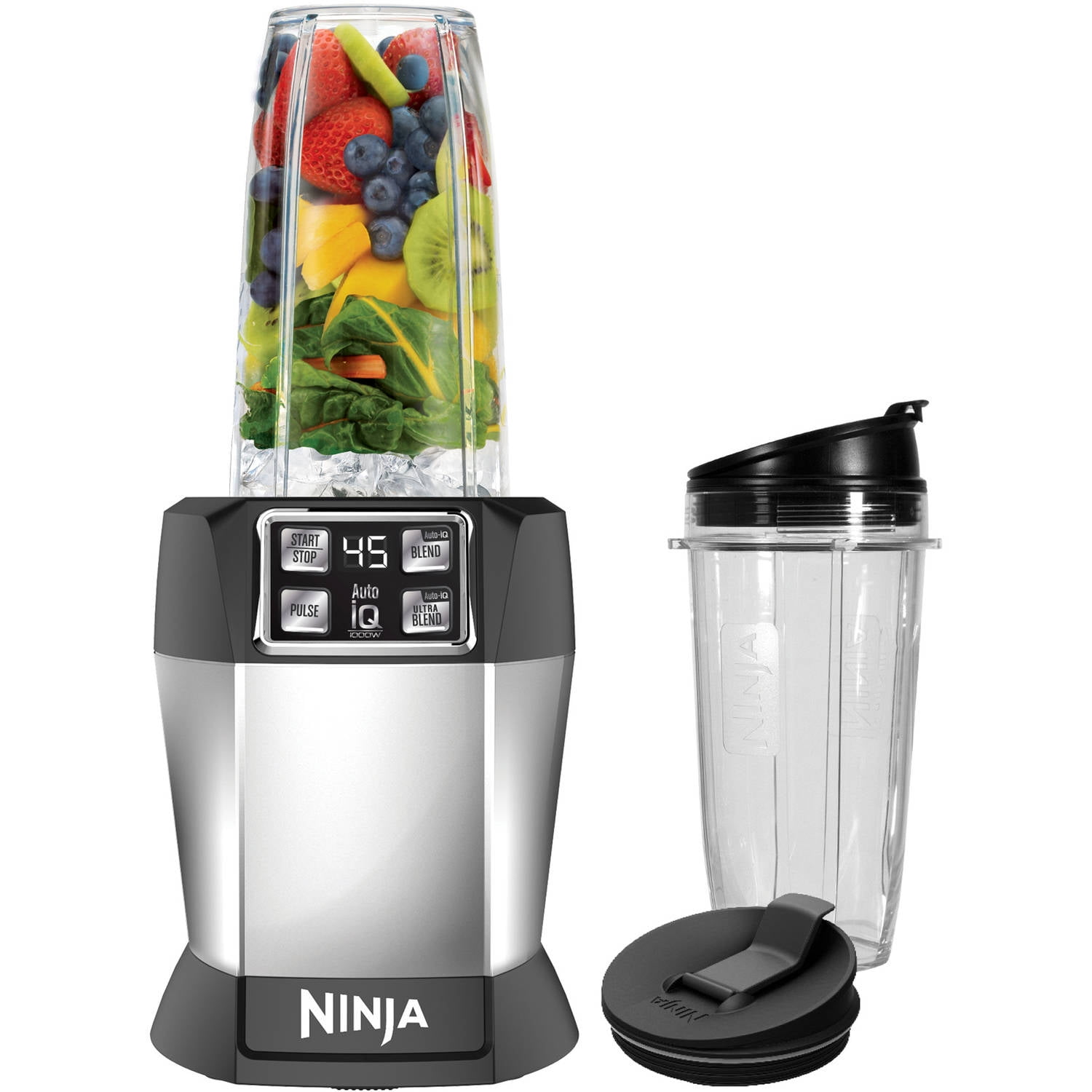 I am so pleased with this blender.  In a matter of seconds it completely blends all the ingredients perfectly.  Now I can actually enjoy smoothies instead of trying to choke them down because they are good for me.
I went ahead and did some smoothie prep for the week…  right now I'm putting a baby kale and spinach mix, a frozen mix of cherries, strawberries, blueberries and grapes, banana, ground flax seed, turmeric, L Glutamine, protein bone broth and I'm using raw milk for my liquid.  The banana adds a nice sweetness to the smoothie, but a squeeze of honey helps too.
I did cook some pumpkin from the garden in the pressure cooker that I will freeze in ice cube trays so I can add those to my smoothies too.  I'm thinking something like a pumpkin pie flavor using pumpkin, pumpkin pie spice, my homemade yogurt and some honey or pure maple syrup, and of course the greens, ground flax, ground turmeric and L Glutamine.
I had some coupons that were set to expire this week so off to the grocery store I went.  I kept my side blinders on and stuck to my list.  I spent $33.43 and here is what I bought.
I also stopped to pick up some avocados that are on sale right now and some cucumber and tomatoes for my jar salads.  I spent $19.91
I've got to accept the fact that my digestive system requires somewhat of a special diet of fresh and organic as much as possible, good fats, very limited amounts of wheat and smaller meal portions with 5 – 6 small meals a day instead of 3 larger meals.  Because of this it's very important for me to plan and prep healthy meals and snacks.
It's also important for me to track my spending to keep it in check.   My total for this week is $53.34 and I'm well stocked up so I'm not planning any additional spending this week.
And by the way, have you notice the cost of nuts, especially almonds.  Crazy expensive!  Which is why you don't see any in my grocery pictures.  😉
Do you have any smoothie suggestions, I'd love to hear them.
Till next time,
Lori